Schools been out for a while now and it's inevitable that your kids are going to get bored. In our family we have three boys and they can really get on my nerves easily if they are cooped up in the house all day long. (Please tell me I'm not alone in that.)
When I knew school was about to end I started doing some research and putting together a list of things we were going to do this summer. We have done quite a few of them, however summer is not over yet, so we still have some we are planning on doing. Some of them cost money, but some of them are FREE!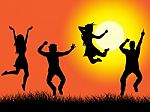 I did a google search for free or cheap family fun near me. I also use Cincinnati Parent Magazine, and Cincinnati Family Magazine for free and cheap family fun. Sometimes if you're lucky you can search your local city or townships webpage and view their events page or calendar. I happened to get lucky there and my son went to a fire academy provided by our local fire dept totally FREE! How awesome is that? (I scored major mom points for that one!)
(This post may contain affiliate links in which I receive a small commission at no charge to you.)
Here are some other ideas:
Lazer Kraze - Or some other Lazer tag near you.
museum (you can go on free days, most museums have them during the summer)
Some movie theaters have free or cheap movie days.
Zoo (we actually bought a family pass and have definitely got our moneys worth.) However most Zoo's have half price day or dollar day admission.
Explore your town and see what it has to offer. When we first move somewhere new we like to drive around and "get lost" or see what we can get into. You'd be surprised what free fun you can find.
Park- The park is always a great place to have some free or cheap fun.
Camping- As long as you already have a tent, sleeping bags, and a few other necessities; camping really isn't that expensive. Sometimes there is a small fee for the camp ground. If you camp in your own back yard it's FREE! No it's not exactly the same but hey beggars can't be choosers.
Some bowling alleys have free bowling for kids during the summer. Check out kidsbowlfree.com
If your church has a VBS (although most have this at the beginning of the summer)
Home Depot has kids workshops you can sign your kids up for. http://workshops.homedepot.com/workshops/kids-workshops?cm_sp=vanity-_-Kidsworkshops-_-DEC13
Lowes has their build and grow program. https://lowesbuildandgrow.com/
Some parks will have local bands that play free concerts.
You might also be able to find a park that does nature programs free or cheap. Our local park has a "Meet a reptile day" etc..... where the kids get to touch lizards and snakes and learn hands on about them.
Last but not least don't forget to check out your local library. They have many programs for all ages. Our library had Lego time, a summer reading program, and summer lunch program where the kids can eat free every day, story time, toddler time, play groups, movers and shakers (a music and dance fun program for little ones) and so much more!
Baseball games. If you get tickets online or at Kroger you can get them cheaper usually. Park further away and walk to help with the high parking prices, skip concessions if you need to. I highly recommend bringing something for concessions if you have kids who are constantly hungry like mine.
We love to get the fire pit going out back, roast marshmallows and make s'mores. Try to catch lightning bugs as the sun goes down, then bring out the telescope and start gaze, look at the moon or what ever planet is visible that night.
Here are some other posts you might enjoy:
Cheap or free family fun
How I clean with kids
My favorite things about fall